..s
..s
..s
..s
..s
..s
..s
..s
..s
..
.
.
.
.
.
.
.
.
.

Exhibitions/projects

2020 (Autumn):
Endlessnes (bookwork) Eindhoven: Peter Foolen Editions.





2018:
of average sunlight ('Tailspin' – bookwork), National Poetry Library, Royal Festival Hall, London, UK.





2015:
Deep Highly Eccentric, Winchester Gallery, Winchester, UK.





2014:
against Nature, Camberwell Space, London, UK.





2013:
Twenty-Seven Kilometres (bookwork) Berlin: Revolver Publishing.





2011:
H2O, Chelsea Futurespace, London.
A Farmer's Almanac (bookwork), London: Ponsonby Press.





Book Works and Speculative Objects, Chelsea College of Art
and Design Library, London.

2010:
Accidental Journey (bookwork), London: Ponsonby Press.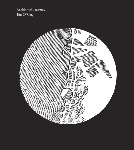 2009:
Pontos de contato, Universidade Federal do Rio Grande do
Sul Instituto de Artes, Porto Alegre, Brazil.

2007:
AMI (screening), Mullard Radio Observatory, Cambridge.

2005:
Wands, The Museum of 'Pataphysics, London.
Paramours, Art 45, Biennale de Lyon, Lyon.

2004:
Do Something, floating IP, Manchester.
Now Showing III, Houldsworth, London.

2003:
Precise Modern Order, Rubicon Gallery, Dublin.
Now Showing II, Houldsworth, London.

2002:
Signatures of the Invisible (Group exhibition of artworks made
in response to research at CERN, The European Laboratory
for Particle Physics, Geneva), PS1, New York; Fundação
Calouste Gulbenkian, Lisbon; Centre d'Art Contemporain,
Geneva; Complesso del Vittoriano, Rome; Atlantis Gallery, London.
Three Places at Once, Galerie Olivier Houg, Lyon (solo).
Contents, Briggs Robinson Gallery, New York.
Head On: Art with the Brain in Mind, Science Museum, London.

2001:
Flipside, Houldsworth, London (solo).





Uniques, Houldsworth, London.

2000:
Big small new, Houldsworth, London.
Still, Houldsworth, London.
Computers and Printmaking, Birmingham City Museum and Art Gallery.

1998:
John Moores 20th Exhibition, Walker Art Gallery, Liverpool.

1996:
Log, Adam Gallery London.
As far as the eye can see, Diorama, London.
Transformations, Arthouse, Dublin.